For employers, tuition reimbursement is a good tool to attract, retain, or upskill employees, but let's take a closer look at some plusses and minuses.
Often, tuition reimbursement appears in the very last line of a job posting, so it will be easily overlooked. Quite a few companies offer the benefit, but only a few staff members will be using it. Often, employees are unsure if they qualify or whether it is something worthwhile, or if they can afford it.
However, the case for tuition reimbursement will be stronger when the initiative is well-structured and meets the needs of both the worker and the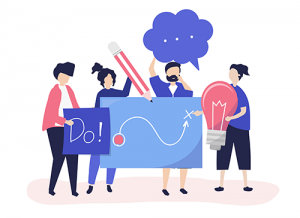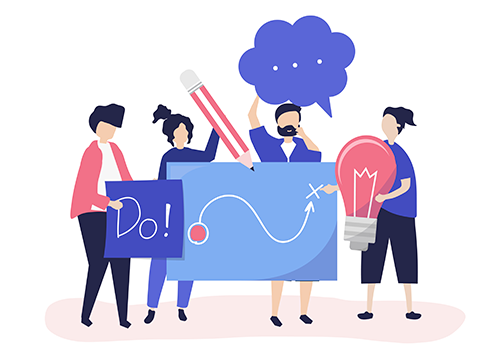 company. So let's take a closer look at some pros and cons for businesses of a tuition reimbursement program and how these plans work.
For companies, tuition reimbursement programs can be a very good investment. It's not only about upskilling workers to, for example, a Master's degree level, but there's so much more possible, and more and more businesses are leveraging tuition reimbursement at all levels.
In 2018, for example, Walmart started to offer 100 percent tuition reimbursement to practically all of the company's 1.5 million employees if they wanted to complete an academic degree in supply chain management or business. Recently, the giant retailer expanded the program to include healthcare and technology, and over the past three years, the company reported that more than 50,000 employees had used the initiative.
Recently, Amazon announced it will pay upfront for college tuition and fees to a maximum of $5,250 annually for hourly workers looking to earn a professional certificate or an associate or bachelor's degree. Part-time workers may also benefit from this "Career Choice" program for up to $2,625 annually. The company's employees already qualify if they have worked at Amazon for three months.
But many more companies offer similar benefits. McDonald's, Target, PepsiCo, and hundreds of companies are offering educational benefits to attract, retain, and train talent.
Often, these initiatives start with offering High School Equivalency (GED®) program reimbursement not only for their employees but for their children and household members as well! Then, the workers can build their education from there up via a bachelor's degree or even beyond.
Major corporations are very well aware of how difficult it often is to attract talented entry-level workers and understand the importance of how educational growth opportunities can help them retain talent. Check out also this post about ten US companies that offer college tuition reimbursement programs and are happy to do so.
Pros of Tuition Reimbursement
For many workers, tuition assistance is a key factor when it comes to joining an employer. Tuition reimbursement tells them the employer is ready to hire them today and invest in their workers. Tuition reimbursement plays a key role in choosing an employer.
Tuition reimbursement is often a very strong motivator for a company's employees to stay with that company, and it also plays an important role in job satisfaction. Employers can be sure that the workers will stay with the company for at least the duration of the program, and tuition assistance is often also a great way to reduce churn.
It used to be that upskilling a company's workers was a luxury thing but in our contemporary competitive job market, it has more become a necessity for many businesses. It's not only about making your workforce current on technological developments, but the market conditions are changing so quickly that employers need well-educated, agile, staffers to keep their businesses successful.
The fact of the matter is that some 60 percent of employees who participated in a tuition reimbursement program got a job promotion or were offered a new opportunity within two years of completing the educational program.
And another benefit for companies is that if they offer compensation for achieving academic success, chances are that the workers will also grow in their organizational skills. Employees can create interesting career trajectories for their employees that are in line with the company's future needs. Then, everyone wins. Interesting career trajectories promote engagement, retention, and professional and personal growth for the workers while simultaneously guaranteeing the employer talented and motivated staffers.
There are tax benefits and other financial incentives for businesses to offer tuition reimbursement programs. The IRS allows businesses to deduct maximally $5,250 annually for employees they reimburse for educational expenses.
Cons of tuition reimbursement
It's not only Hosanna, though. There are also some downsides for companies that offer tuition reimbursement programs. So before determining whether it is beneficial for a company to offer this type of program to its workers, employers should carefully consider both sides of this type of staff member benefit. Let's take a closer look.
It goes without saying that tuition reimbursement programs come at a cost. Though often, companies limit the maximum annual compensation to $5,250 (the maximum tax credit amount), they'll still have to pay their workers for the classes. Though there will usually be long-term gains in offering tuition support,  ongoing and upfront costs may be prohibitive.
Administering it all may be a challenge. As with all benefits, there'll be a lot of paperwork. Employers will have to track whether an employee is eligible to participate in the program, and they will also have to track their progress. The company will have to make the necessary payments and maintain and file all documents and necessary needed for tax credits. These are challenging administration requirements that can, of course, be outsourced to a 3rd party, but that will come, of course, at additional costs.
Historically, participation in tuition reimbursement programs is low. Estimates are that only up to 5 percent of all eligible employees in the US are using tuition reimbursement and that not even half of all eligible workers are unaware that their employers offer these benefits. Fortunately, we can see more attention being paid to this sort of program, and initiatives such as Amazon's Career Initiative program received much acclaim and nationwide attention.
Upskilling for the competition?
There's the chance that employers upskill their workers not for their own benefit but for another company. Most employees say they want to stay with their current employer that offers educational incentives, but workers with well-rounded skills are also more attractive to other companies and may be more inclined to move ahead. So companies should carefully balance if retaining their workers through a tuition reimbursement program is right for them. Often, it starts with a company offering GED cost reimbursement, also for accredited online GED prep courses, after which the employees may go on and earn a professional certificate or associate's, bachelor's, or even master's degree with the support of the employer!
Employers that decide to offer a tuition reimbursement program should carefully set specific participation rules. This will take some effort and a lot of administration. There are companies that allow workers to benefit from the program from Day One, while others set a specific tenure (6 months or 1 year) before the workers qualify.
So think about what would work best for your company. Check why workers leave your organization for job advancement opportunities, and perhaps those workers may be open to targeted growth and educational development opportunities. Employers may also require their workers to stay with the organization for a specific time frame after they complete the program, but we see more and more employers that do not.