Education is among the best ways to bridge poverty gaps. One of my favorite websites is BestGEDClasses.org. Formerly, the website was named Gedeno, but the name was changed. BestGEDClasses helps people to improve their life by providing free GED online classes so that people can get their High School diplomas.
The free video lessons and practice tests used on the BestGEDClasses website are generously provided by Onsego GED prep, a premium online course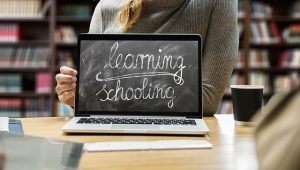 recognized by the GED Testing Service as being entirely in line with the current GED test. The Onsego course is, in fact, your fast track to your GED! 
Now how will you succeed in making your dreams and goals come true? Well, determination is key, but so is self-respect and self-belief, and understanding that you are deserving of the life that you've always dreamed about.
When you are believing in yourself, you will get on the right track toward fulfilling your dreams and reaching your goals. Make sure you keep focused on those goals and be sure to manage your expenses all the way. It's all about allowing your dreams to play a role in your life and later getting all set to turn those dreams into reality.
Just close your eyes for a few moments… Allow your mind to wander and consider what it is that you would like to get out of life, and in case you have a family, look at what it is that you wish
for them. Bear in mind…Dreaming Big is okay!
After a while, you may open your eyes and think about the following questions:
What exactly is the single one thing that you hope to achieve in the coming 3 months? This is the short-term goal.
What exactly is it that you would like to achieve in the coming year? That's the medium-term goal.
What would you like to achieve in the coming 5 years? Now that is the long-term goal.
Take a look at a few examples of short- mid-and long-term goals:
Short-Term Goals

pay your bills timely
buy decent school clothes for your kids
begin to save money to buy a house or a car

Medium-Term Goals

pay off your credit card or other debt
rent a decent house or buy a dependable car
begin to save money, for example, for an emergency fund

Long-Term Goals

Deal with all your credit card or other debt
Earn a diploma or get more training or education
buy a proper home
start your own business
If you want to achieve goals, make sure they are realistic, and a great way to do that is when you set SMART goals. This is meaning your goals are:
Specific, Measurable, Achievable, Result-oriented, and Trackable
Thinking about your dreams and goals, you may easily get a little vague, and in many ways, getting vague lets you off the hook easily. It may very well keep you from committing to your goals, so you will not achieve them. Today, many people dream of becoming a nurse, and to be honest, the healthcare industry is booming, and the rewards are great.
To give you an example, you could say, 'Hey, I need to get a new coat for next winter.' Well, that may be a good goal, but it is definitely far too vague. You did not include a plan in what way you think to achieve buying your new coat.
I'll show you how you can turn your plan into a SMART goal:
First, you need to make a realistic estimate of what your coat is going to cost, for example, $100. If you have seven months before you need your new coat, you must save around $14 each month (7 x $14 is almost $100). Then you can make a nice sentence about this information; say something like 'If I save $14 each month for the coming 7 months, I can buy my new $100 winter coat.'
This is now a SMART goal, and you'd be wise to use this idea for the achievement of all your goals. It shows you which steps you must take in order to fulfill your dreams and reach your goals.
If you want more resources on this topic, you can check out your community library. They will have all sorts of great help to get you well-informed.
Success story
Monica is a single mother, and she worked bartending night shifts, but Monica also had some dreams, and she was dreaming of a better life for herself and her two children. She understood that this implied that she had to escape poverty which only could happen if she would find a job that paid better.
Monica became involved with the Community Action Agency (CAA) program in the community and started to study to get her GED. Within just two months of studying, she earned her GED diploma, and her next step was making her dream come true and finding a better-paying job.
The CAA offered her a place in their Subsidized Work Experience Program, and Monica worked for eight weeks as a subsidized receptionist-secretary. The company she worked for then decided to hire her on a full-time basis and subsequently gave her a promotion and a pay raise.
At the moment, Monica is attending evening college and working hard to earn a bachelor's degree in business administration. Through determination, hard work, focus on her goals, and perseverance, Monica is on the right track to turning her dreams into reality.